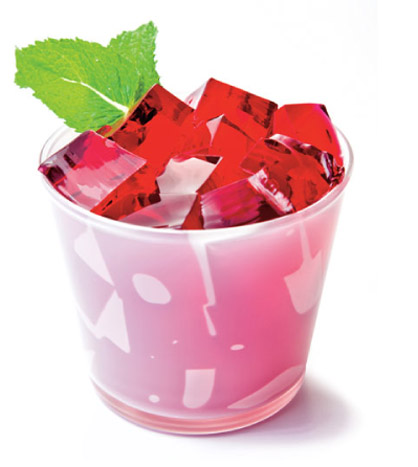 Cranberry-Pomegranate Mold
Prep: 20 minutes plus chilling
Serves: 12
1-1/2 cups fresh cranberries
2 cups chilled pomegranate juice
1/2 cup water
1/2 cup Essential Everyday® granulated sugar
1/8 teaspoon salt
2 (3-ounce) packages Essential Everyday® cranberry or cherry flavor gelatin dessert
1 cup pomegranate seeds
3/4 cup chopped Essential Everyday® walnuts plus additional for garnish (optional)
1 tablespoon lime zest
Whipped cream (optional)

1. In food processor with knife blade attached, pulse cranberries until chunky. In medium saucepot, heat 3/4 cup pomegranate juice and water to boiling over high heat. Whisk in sugar and salt, stirring until dissolved.

2. Place gelatin in large bowl; pour hot pomegranate juice mixture over gelatin and stir 2 minutes or until gelatin dissolves. Stir in pomegranate seeds, walnuts, zest, cranberries and remaining 1-1/4 cups pomegranate juice.

3. Pour gelatin mixture into 5-cup ring mold (or 6-cup Bundt® pan); cover tightly with plastic wrap and refrigerate 5 hours or until set.

4. To unmold, gently run a thin, flexible spatula around inside edge of mold. Place plate over mold; invert to release gelatin mold. Serve garnished with whipped cream and chopped walnuts, if desired.

Approximate nutritional values per serving:
174 Calories, 5g Fat (1g Saturated), 0mg Cholesterol,
94mg Sodium, 32g Carbohydrates, 2g Fiber, 3g Protein

Chef Tip
Gelatin mold can be covered and refrigerated up to 4 days.