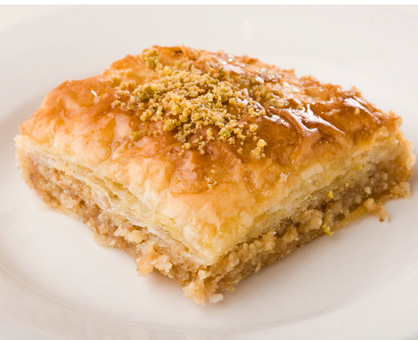 Phyllo dough are delicate, thin sheets of unleavened dough made from flour, water and a touch of oil. A staple in many Mediterranean and Middle Eastern kitchens, phyllo has gained popularity in the West thanks to its versatility and accessibility.
Almost translucent, phyllo dough requires a bit of care when handling. Depending on what you're making, your technique may vary but here are some tips that will help with your phyllo dough experience:
> Make sure your phyllo dough is as fresh as possible for the best results.
> Phyllo sheets should be thawed according to package directions. Never attempt to thaw the dough in the microwave; the sheets will stick together.
> Don't unroll your phyllo dough until you have all your other ingredients assembled and ready to go.
> After unrolling phyllo dough sheets, lay them on a dry, flat surface and cover them with plastic wrap and then a damp towel. Uncover the dough only to remove the number of sheets needed to work with.
> Lightly coat the sheets with melted butter or oil (per the recipe) starting at the edges and working towards the center. If you don't coat the sheets immediately, it may dry out quickly and crack.
> If you have any leftover sheets, wrap them in plastic and refrigerate for up to two weeks. Or, freeze them for up to two months.