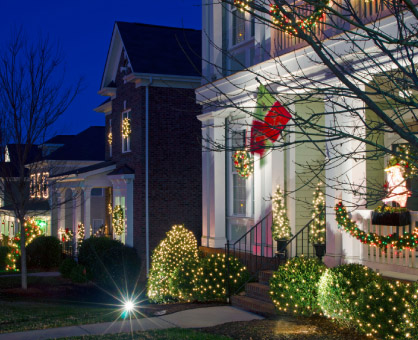 Resolve right now to enjoy New Year's Eve with good friends and good food – by co-hosting a progressive dinner to welcome 2016.
It's easy to plan and even easier to enjoy:
Plan a progressive party with your neighbors. Move from house to house for each course. By sharing the job of host, everyone saves time and money, and no one has to travel long distances on a night when rowdy drivers often take to the streets.
Eight is an ideal number of guests. Choose four hosts and then divide up course assignments according to celebratory inclinations, culinary talents, or what works best in terms of space, budget, or convenience for each participant.
Begin the evening at 7 or 8 p.m., depending on the pace preferred by the guests. Plan for appetizers and beverages at the first home. This course may be either simple or lavish. Try serving a selection of cheeses served with artisanal flatbreads or an antipasti plate for an easy fix. Small pop-in-your-mouth appetizers are also great for a party group that will soon be on-the-go.
Soup and/or salad should be on the menu at the second stop. If the weather is cold, cups of hearty vegetable soup served with crusty bread will work well. In warmer climates, consider a simple salad made with butter lettuce, sliced avocado and orange segments, dressed with raspberry vinaigrette.
The main course and a side dish or two are typically served at the third home. Host #3 may prefer to handle all the duties, but sometimes one of the other hosts pitches in by bringing a side dish or refreshments. If time permits, guests may want to linger over coffee.
But don't linger too long… the fourth stop on this particular night is all about dessert. Host #4 may be a dessert maven, famous for a special cake or torte. If not, perhaps guests would enjoy assembling sundaes with homemade brownies, peppermint ice cream (always available this time of year), chocolate sauce, nuts and dollops of whipped cream.
Tailor the liquid beverages to complement whatever is being served in each home. Non-alcoholic sparkling water with a splash of cranberry juice is always festive or go with various beers and wine.